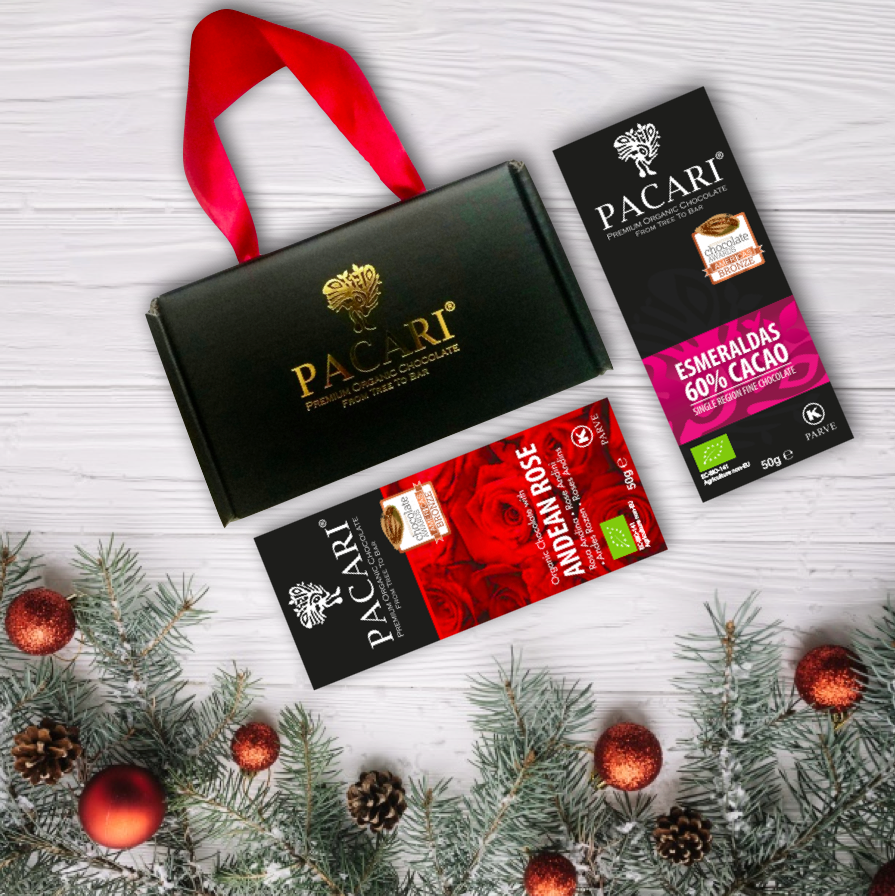 Christmas Gift - 2 is Better Than 1
Description
Are you on a Keto Diet and had to say goodbye to your Chocolate Cravings? Or Are you having headache looking for Christmas Gift for your Keto Friend?
We hear you!! We have specially curated this Gift Set of Keto Chocolates to fix your gifting concerns. hehe
** Please note that all your Chocolates are made fresh and air-flown in from Ecuador. Because of that, we will only be able to courier your chocolates on 4th December :)
Organic Dark Chocolate (60%) - Esmeraldas
This single-origin dark chocolate is from the Ecuadorian region of Esmeraldas, one of the biggest regional producers of the nations finest cocao. This 60% cacao bar has plenty of fruity and floral notes which makes it hard to believe that this bar is not infused with any Andean fruits or herbs. It's a great chocolate for those new to dark chocolate and one of our best sellers!
Andean Roses Organic Dark Chocolate Bar (60%)
Andean Rose are roses that is only available in the Andean Region of the world. It is very huge and precious. 1 petal of the of the rose is about 3inchX3inch! 😍

As you take a square of the chocolate, the smoothness of chocolate will slowly melt in your mouth. As it melts, the aroma of Andean Rose will slowly kicks in but just nice to not overpower the taste of the chocolate, giving you a calming and relaxing effect. Perfect to enjoy over the weekend or in the evening to unwind your day!
Gift Includes



1 Organic Dark Chocolate (60%) - Esmeraldas
1 Andean ROse Organic Dark Chocolate (60%)
1 Premium Gift Box