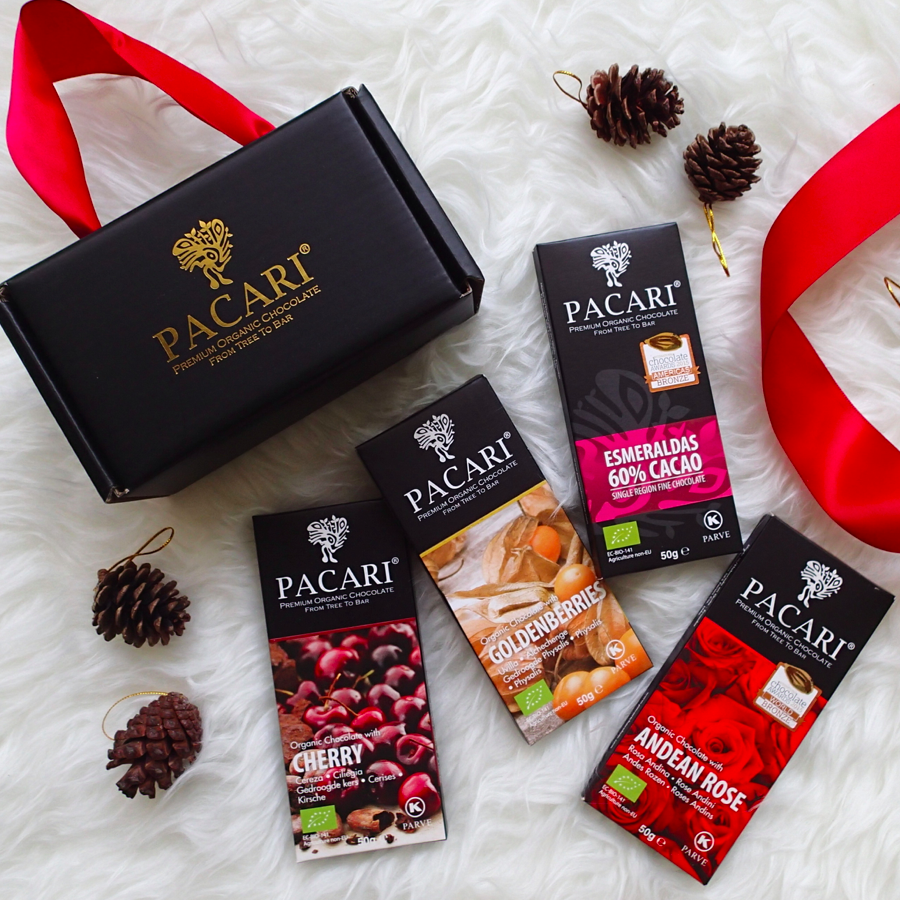 Christmas Gift - Abundance of Love
Description
Andean Rose Organic Dark Chocolate (60%)
As you take a square of the chocolate, the smoothness of chocolate will slowly melt in your mouth. As it melts, the aroma of Andean Rose will slowly kicks in but just nice to not overpower the taste of the chocolate, giving you a calming and relaxing effect. Perfect to enjoy over the weekend or in the evening to unwind your day!
Esmeraldas Organic Dark Chocolate (60%)
This single-origin dark chocolate is from the Ecuadorian region of Esmeraldas, one of the biggest regional producers of the nations finest cacao. This 60% cacao bar has plenty of fruity and floral notes which makes it hard to believe that this bar is not infused with any Andean fruits or herbs. It's a great chocolate for those new to dark chocolate and one of our best sellers!
Cherry Organic Dark Chocolate (60%)
New to the Pacari family but also very quickly became one of our Best Seller! This chocolate bar gives you an intense fruit flavour, with soft caramel notes and a final touch of sweet-sour taste from the cherry.
Goldenberries Organic Dark Chocolate (60%)
Goldenberries are a native fruit from the Andes, rich in nutrients and vitamins A, B and C. Also known as a Superfood. When tasting this bar of chocolate, the blend of its tangy taste with the intensity of fine dark chocolate, will provoke in you an unforgettable "oh-my- God-this- is-great" experience.
Gift Includes



1 Andean Rose Organic Dark Chocolate (60%)
1 Esmeraldas Organic Dark Chocolate (60%)
1 Cherry Organic Dark Chocolate (60%)
1 Goldenberries Organic Dark Chocolate (60%)
1 Premium Gift Box