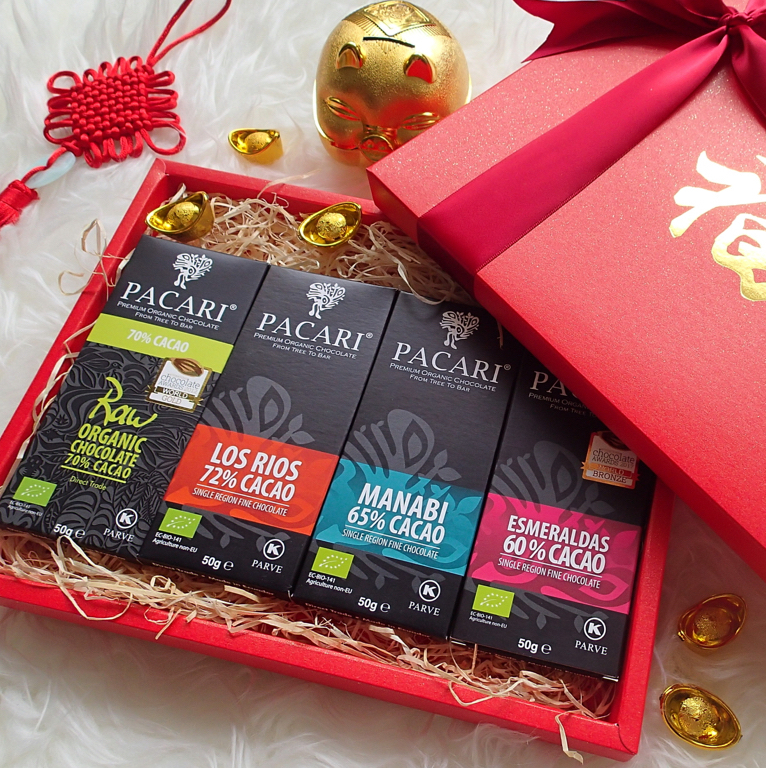 CNY Hamper - 五福临门 Auspicious Blessing
CNY Hamper - 五福临门 Auspicious Blessing
With the Chinese New Year mood just around the corner, we are very excited to share with you our Chinese New Year Hampers!
Our theme for Chinese New Year Hamper this year is " A Gift of Health, Longevity & Prosperity". As such, all our hampers are carefully curated by the Pacari Chocolate Malaysia Team to ensure all the items in the hampers are of Good Quality (Premium or Organic) and at the same time Healthy and Nutritional Products.
Want to and bring joy to your Family, Friends and Business Partners ? Go the extra mile with a gift with a thoughtful touch. Celebrate relationships through quality gifts chosen with thought!
Hamper Include :
Raw 70% Cacao Chocolate Bar
Los Rios 72% Cacao Chocolate Bar
Andean Mint 60% Cacao Chocolate Bar
Esmeraldas 60% Cacao Chocolate Bar
CNY Special Edition Gift Box
*We are sorry to inform that our Manabi Chocolate Bar are currently out of stock. We will replace it with Andean Mint Chocolate Bar. Sorry for the inconvenience caused.
* Packaging and arrangement shown are for visual purposes only. Should products or decorations be out of stock, it shall be replaced with another item of same or higher value.
* Please place order before 21/01/2019 to receive your orders before 05/02/2019. Orders received after 22/02/2019 will only be delivered after 15/02/2019